I have made available free Self-Help Toolkits and related Handouts & Worksheets. These can help you accelerate the changes you would like to make before we meet. However, if these toolkits are all that you need to transform your life and we do not meet, it was a pleasure to help you.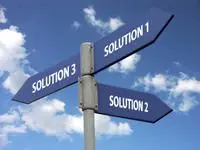 You have my permission to reproduce these Toolkits and Handouts & Worksheets for your personal use and to distribute them to any individual whom you feel would benefit from them, whether for commercial purposes or otherwise. All that I request is that you include the contact information, phone number and web address, at the bottom of each page in the footer.

In addition, be sure to also consult my Blog at www.TherapyInMontreal.com for my 'Self-Help Series' on important topics such relationships, stress management and the 'Top 10' of various topics! You can even request a subject of your choice!

If you do download and use our Toolkits, please contribute to our mission and " Like Us " on Facebook. You can also send a quick " Tweet " to the people you think might benefit from our resources.

If Facebook and Twitter are not "your thing" - let's face it social media is not for everyone - you can leave anonymous feedback about these Toolkits at Ratemds .

Handouts & Worksheets
Anxiety Provoking Situations Worksheet

Anxiety Provoking Situations Examples

Cost Benefit Analysis

Emotions Handout

Psychological Needs Worksheet

Thinking Traps Handout

Thought Record Worksheet

Behavioural Activation Worksheet

Lethargy Cycle Of Depression