Here is what some of my past clients have to say about my services and approach from RateMDs.com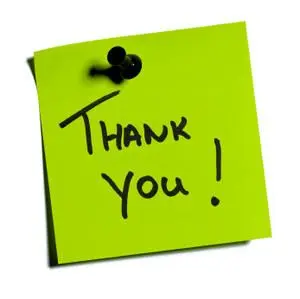 He's a nice guy and an excellent psychologist who obviously loves his work and genuinely wants his patients to thrive . He helped me to deal better with social anxiety and for that I'm very grateful.
Dr. Gagnon gave me the tools I needed to succeed in managing anxiety . He taught me how to rationalize all those irrational thoughts that controlled my life which gave me crippling anxiety. I am eternally grateful for his knowledge and expertise in CBT because I'm now able to manage my anxiety and live a better quality life without medication .
I benefited from Dr. Gagnon's online toolkits , which were super helpful both to me and members of my family. He does not charge for this information, and it's available for download. Thank you!
I went to see Danny only a handful of times before seeing significant progress in managing my anger issues that I had struggled with for years. To be entirely transparent, I believe this was partially due to other therapy and work I had done leading up to my work with Danny, but nevertheless it was with him that I was able to finally overcome the issue . I would recommend him for focussed CBT without hesitation.
He is very patient, non judgmental and understands OCD very well. Even though my OCD has not completely recovered, I felt significant improvements after several visits to Dr Gagnon. He goes through logical thinking which really helped me to question the validity of my thoughts.
Dr Danny Gagnon m'a aidé à reprendre le contrôle sur l'anxiété qui m'empêchait de profiter pleinement de ma vie et du potentiel qu'elle offre. Je suggère fortement aux gens qui en souffrent de suivre cette thérapie très efficace. Merci Danny!
I have met Dr. Danny to help me through my psychological problems. I am now much better than I was and I feel that Dr. Danny has helped me through that. He is very polite and understanding. He has helped me see my overthinking and encouraged me systematically to just let go. One of the greatest qualities of Dr. Danny is that he is Genuine . I like this very much. Open and respectful - as opposed to being pushy , Dr. Danny is a great supporter. His approach was Cognitive-Behavioural. Long story short Dr. Danny is a great psychologist !
I suffered from obsessive compulsive disorder. I consulted several psychologists before with no successful results until I consulted Dr. Danny . He is a great psychologist very helpful and knowledgeable.
I saw Dr Gagnon a year ago to try to resolve my panic attacks, which were getting more frequent. I only had 3 sessions with him (since my insurance was limited) but I feel that in just 3 sessions, I was able to get over a great part of my anxiety! He immediately grasped what approach would be most effective with me (addressing the physiological symptoms of anxiety by looking at their function...this helped me avoid going into a state of fear about my body shutting down or having a heart attack when it was actually just the panic speaking! I have a lot of friends and relatives who are familiar with psychologists, or are themselves psychologists and I have seen a range of effectiveness in therapeutic approaches and the skills of therapists; I can honestly say that Dr. Gagnon is extremely well versed in his field and has an ability to distinctly suss out what will best help his patients. Well worth the price!
Doctor Danny is a very nice doctor . He arrived always on time. He gave me some good suggestions and I'm trying those and I feel happier .
Great doctor, very knowledgeable and most importantly very helpful. Very compassionate and understanding but most of all very helpful. I suffered from severe anxiety attacks and he was there to help me thru every step in getting better. I am still seeing Danny and without a doubt would refer him to anyone who needs help and wants results.
Danny helped me through a tough time in my life and got me back on track. He's not only a great doctor, but also a great person . He always made me feel comfortable and gave me great and sound advice! He is highly recommended .
Dr. Gagnon helped my child a lot, using CBT techniques to deal with his anxieties. My child learned effective tools and is making good progress. Highly recommend Dr. Gagnon .
What can I say about Danny....He's is one of the most caring DR's you will ever find. He, many times had conversations with me on the phone getting me through panic attacks and never charged once . He is not pushy and very understanding. The best thing about him is that his CBT is great and it works.
Dr. Danny Gagnon quickly taught me very effective tools for dealing with depression. I have found him to be compassionate and patient, at the same time as scientific and result-driven in his approach. Highly recommended , especially for those who want results fast.
Danny Gagnon is passionate about CBT and if you're willing to put the time and effort into really working on your issues, he will guide you very effectively through the process. Though, as good as CBT is, sometimes you just need someone to talk to, and on those days he was a wonderful listener . He is all around very kind and warm, with a strong focus on what really matters. I definitely would recommend him to anyone dealing with anxiety or depression. Thanks Danny!
This doctor helped me a lot i was finally able to get rid of my anxiety and he gave useful tools to control the intrusive thoughts. The sessions were very very helpful as i felt better right after the first one . It really makes the difference, I highly recommend this doctor .

Montreal Psychologist 1310 Greene Avenue Suite 760 Montreal QC H3Z 2B2 (514) 605-7610 Follow me on Google+