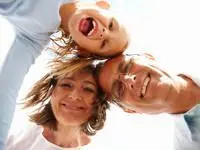 Cognitive Behaviour Therapy (CBT) is a psychological treatment that is
empirically-validated
, which means it has been
tested rigorously
in hundreds of scientific studies involving thousands of participants. In fact, Task Forces from both the Canadian and American Psychological Associations recommend CBT as the 'first-line' psychological treatment.
You can read below in more detail about the features of CBT and decide whether it is for you.
But first I would like to share with you results that some previous clients have achieved.
Being true to the principles of CBT and following the ' best-practices ' of the Order of Psychologists of Quebec (OPQ) and the Canadian Psychological Association (CPA), I have clients track their progress throughout therapy using the same questionnaires used in studies. I am proud to share with you the results my past clients have achieved based on their own self-evaluation on these measures 1 :
Up to an 88% decrease in the frequency of their symptoms.

Up to an 89% decrease in the intensity of their symptoms.

Up to   a 75% decrease in the interference of their problem in their life.
CBT is for you if what you are looking for in therapy is the following:
CBT is: What this means for you:
1) Empirically-validated and evidence-based.         Tools and interventions that have been
shown to work through repeated studies
involving 1000s of people.
2) Time-limited.                                                        No more endless years in therapy
without change. See results quickly.
Studies demonstrate improvements
3) Focused on the present.                                      Make changes in the here-and-now.
Stop discussing your childhood and
parents repeatedly with no change.
4) Structured and goal-oriented.                              Stop feeling overwhelmed. Problems
are summarized into 1 or 2 key issues
with clear guidance to help alleviate
symptoms through a treatment plan,
Join me and start making important changes with CBT!
For a free phone consultation call me at (514) 605-7610 or complete the form below .