These are the changes that my clients have made based on their own self-ratings.



Decreased symptoms by up to 75%

Increased their quality of life by up to 89%

You are but one small step away from making these same changes!

Take the first step towards empowering yourself!
Contact Me by email or phone for your free 15-minute phone consultation or to book your first appointment.



Interested in more details about anger management before contacting me?


Simply click on the topic of interest below:



Tell me how therapy for anger works and is supported by scientific studies.




How will anger management help me?





I think I may have anger issues. How do I find out?


Anger Management: Anger Therapy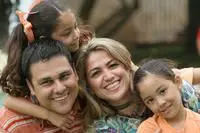 How can anger management or anger therapy be helpful to you?

Although there is no specific diagnosis for feeling angry or irritable, anger can be a symptom of common problems such as depression, post-traumatic stress disorder and generalized anxiety disorder. Anger can also be a reaction to not getting your needs met due to a lack of assertiveness, or it can be a result of relationship difficulties. If you feel that your anger is out of control and is interfering with your life, it is a good idea to seek consultation to identify and resolve the source of your anger. Anger management or anger therapy may be warranted.

Can therapy for anger management help you to overcome anger?
In a review of over 300 studies, 76% of adults receiving cognitive behaviour therapy for anger management do better than people not receiving this type of anger therapy (Butler et al., 2006).
Being a psychologist specialized in anger management and anger therapy I can help you in overcoming anger. If you are interested,

find out how my success with

anger management compares to these published research studies.

Start anger management

by calling me at (514) 605-7610 to schedule our first appointment or to obtain a brief free phone consultation.
Identify Triggers:
Anger management help will teach you the situations that 'set you off'. Therapy foranger management will help you identify your 'triggers' so that an 'action plan' can be established to resolve your anger before it escalates and gets out of control.
Identify Your Anger Cycle:
To overcome anger, you will learn how to identify your personal 'anger cycle' in order to recognize how you feel and to prevent a further escalation. Anger therapy will help you to break this cycle.
Calming Yourself:
Anger management will teach you ways to calm yourself so that you can return and address the issue at hand.
Revaluate Negative Thoughts:
Therapy for anger management will teach you to see situations differently that you may perceive as being catastrophic or never-ending. To overcome anger, you will need be flexible and learn to take different perspectives. Anger management help will assist you in getting your needs met while respecting others.
Assertiveness Training:
If you have difficulty expressing your needs, chances are that you may eventually blow-up at people. Anger therapy will teach you learn assertiveness skills that will help in your treatment for anger.
Communication Skills:
If you have difficulty expressing your needs and what you are thinking, anger and frustration is a likely outcome. To overcome anger, anger management help will assist you in developing more effective communication with anger therapy.
What Is Anger Management? Do I Need Treatment For Anger Or Anger Help?
If your anger is out of context or out of your control, anger management or anger therapy may likely be warranted. Here are some indications that you may need anger help:
You have been in trouble with the law.

Fights or heated altercations are a frequent occurrence.

You consistently have problems maintaining friendships.

Problems with your spouse or partner are common.

Those close to you say you are a good person but they keep telling you to seek anger help.
If you think you may have problems with anger management, seek the advice of a mental health professional. Make sure to consider anger management and anger therapy in your treatment for anger.
Montreal Psychologist 1310 Greene Avenue Suite 760 Montreal QC H3Z 2B2 (514) 605-7610 Follow me on Google+